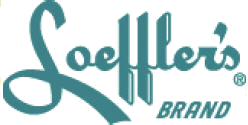 Loeffler's Gourmet Provisions
The quality and flavor of Loeffler's Deli Products have been a favorite
in the greater Trenton area for more than 50 years.
Loeffler's Gourmet uses no cereals, fillers, soy or liquid smoke flavor in any of their products.
The products that do require smoking are smoked by burning only natural woods.
Here are some mouth watering products that Loeffler's has to offer:
Bologna
Liverwurst
Kielbasa
Cooked Salami
Italian Capicola
Honey Glazed Boneless Ham
Black Forrest Ham and Proscuittini
Loeffler's Old Fashioned Frankfurters
Pork Roll
Pork Roll Links
Smoked Ham & Tavern Ham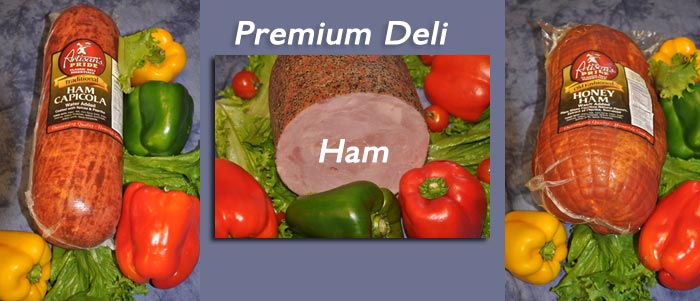 Loeffler's Gourmet Links

Loeffler's Skinless Franks
Ten ––1# per case

Loeffler's Natural Casing Franks
Four ––5# Packs Per Case

Loeffler's Polish Sausage Links
Ten ––1# Per Case

Loeffler's Roasting Sausage Links
Two ––5# Packs per case

Loeffler's Pork Roll Links
Ten ––1# Case1# Per Case
Loeffler's Gourmet

Original Loeffler's Bologna
Three ––10# Catch Weight

Loeffler's Lower Sodium Bologna
Two––7# Catch Weight

Loeffler's Premium Cooked Salami
Two --7# Catch Weight

Loeffler's Deli Liverwurst
Two ––5# Catch Weight
Four ––3# Exact Weight
Eight ––24 oz. Exact Weight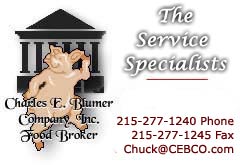 HOME | COMPANY HISTORY | MANUFACTURERS | OUR EXPERTS | CONTACT INFO